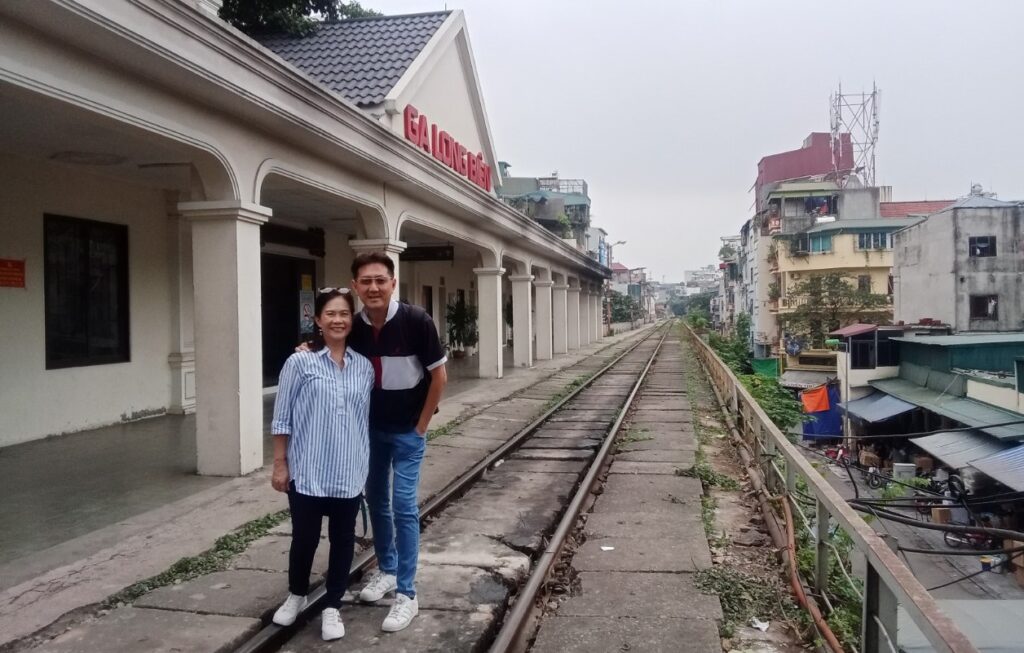 "Tour from 11.30- 15.30 or 18.00- 22.00"
11:15, our tour guide will pick you up at your hotel in the Old Quarter or Hoan Kiem Lake area. We will then embark on a 3km walking tour to visit famous food families and specialized food stalls that operate daily. During the tour, you will have the opportunity to watch and taste around 6-8 unique dishes. We can also accommodate special dietary requests or vegetarian preferences upon request. Tour guide will provide insights into the history of the Old Quarter in Hanoi as you enjoy some of the most popular and authentic dishes the city has to offer.
It can be quite challenging to discover local food stalls and mini restaurants on your own in the hidden alleys and sidewalks of Hanoi. That's why joining with us is the best way to make it easy. Our special tour not only allows you to indulge in Vietnamese cuisine but also provides insights into the culture, people, and language of Vietnam.
Rest assured, we prioritize hygiene and ensure that the food is handled in a safe manner. We have carefully selected comfortable venues for the tastings, and by buying directly from the vendors, we contribute to supporting local businesses and families.
A must-visit destination on our tour is the renowned Train Street, which has gained popularity among tourists and on social media. Here, you'll have the chance to witness the unique sight of daily trains running just inches away from tiny homes and cafes. While enjoying a refreshing drink and capturing memorable photos, our tour guide and the coffee shop owner will ensure your safety by providing necessary guidance and regulating your proximity to the passing train and Eiffel bridge.
15:30, it will be time to bid farewell to our tour guide. They will gladly assist you in ordering a taxi or providing directions back to your hotel. We hope to see you again in the future!
Quotation in USD per person
| | | | |
| --- | --- | --- | --- |
| Group tour | Group tour | Private tour | Private tour |
| 2-3pax | 4-5pax | 2pax | 3-5pax |
| 30USD/ 1pax | 28USD | 40USD/ 1pax | 35USD |
*Included: English tour guide, foods & drinks, train street
*Excluded: Tips & drop off hotel (the guide will help you order taxi or show direction back your hotel)
+ Note & extra service:
– Maximum 8 guests for group joining tour.